There is even an old wives' tale that suggests what a pregnant mom does, hears, speaks, feels, etc. will rub off onto her baby.
So, some pregnant women take this to the extreme, believing that if they look at beautiful babies, their baby will become beautiful.
But, it's likely a baby won't look anything like what pregnant mommy expected. And that's okay. Because every mommy knows her baby is the most gorgeous thing she's ever laid eyes on.
Still, it's fun to look at other cherubic baby faces with beautiful skin and bright eyes, like these babies, who are considered some of the most beautiful in the world.
10
GRACE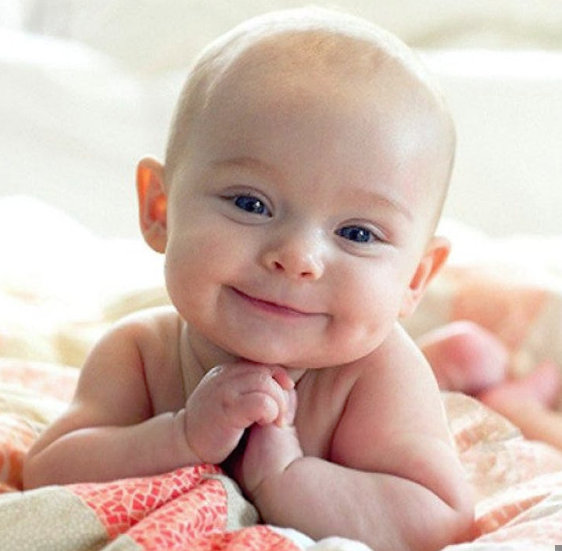 There could not have been a more perfect pick for Gerber's pick for the 2015 Gerber Baby than little Grace. How could they not fall in love with her perfect pose and smiling eyes? She's breathtakingly adorable.
Grace beat out over 180,000 competitors to win the coveted spot. At 7 months old, Gerber fans went completely head over heels for her entry photo, which is almost too perfect to be true. When we think of the perfect baby photo, this is it.
Gerber says that Grace's charm is what captivated the judges. Grace's mom insists that the photo was actually a fluke, and that Grace had just taken her hands out of her mouth and placed them like that for a split second. Lucky mom was able to snap the photo at just the right time. We are sure, though, that Grace's beauty will lead to tons of gorgeous photos in her lifetime!
9
ASHER NASH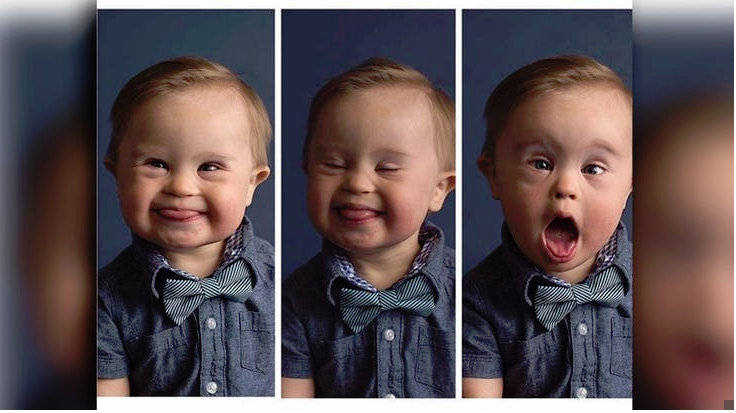 When internet mobs got a hold of the ridiculously handsome Asher Nash on social media, they created a firestorm that allowed Asher to become one of baby and kid clothing brand, OshKosh's, newest models.
Apparently, Asher had been denied by a modeling agency, due to his having Down Syndrome. Of course, the world saw through his genetic disorder and absolutely fell in love with Asher and his contagious love for smiling. Their support helped, landing Asher his very own campaign with the company.
And, the world fell in love, yet again, once the photos were released. It's clear that Asher is one of the most beautiful babies in the world, and we just can't get enough of him. Hopefully this is just the start for this handsome guy. We wouldn't know what to do without his smiling face looking back at us!
8
JAX SLEGERS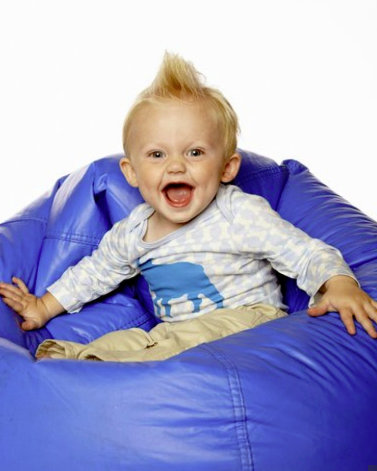 In 2012, Jax Slegers of Sunnyside, Washington made his hometown proud by winning the Live! With Kelly and Michael "Cutest Baby in America" search, winning out of over 100,000 other contestants from all over the country.
Jax's parents decided to enter him into the contest when they first heard about it, not expecting a lot, since there were so many others entering their babies and children. But, it's clear to us why he won – he is just too much handsome in one little baby!
7
MILAN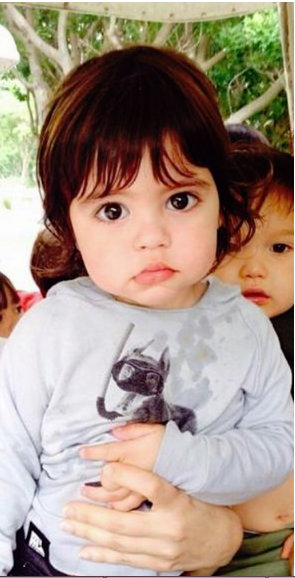 Shakira's son, Milan, has been admired by her fans through social media since he was born in 2013. Shakira and her husband, Gerard Pique, have avidly shared the boy's photos on their social media accounts, and people just can't seem to get enough of little Milan.
6
ADORABLE DIMPLES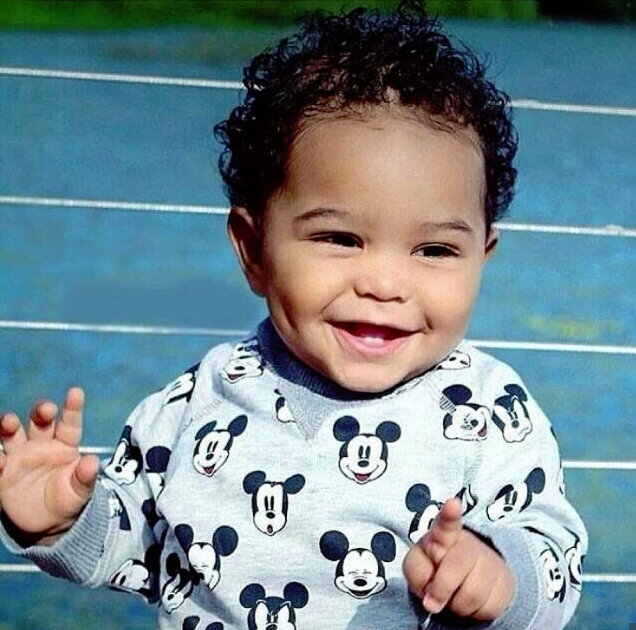 This baby boy with the ridiculously cute dimples is almost too cute to be true. His dimples have taken over Pinterest, continuously being pinned to boards filled with adorable babies.
A to-die-for smile and dimples for days, it's easy to see why pinners love him so much. Yet, even though he's an internet sensation, his identity remains a mystery.
So how DO people get such cute dimples like this little boy? Most scientists can agree that dimples are caused by genetic factors. But, exactly how they're caused in genetics isn't yet 100% clear. Some believe they are formed when both parents have the dominant gene.
5
FLYNN BLOOM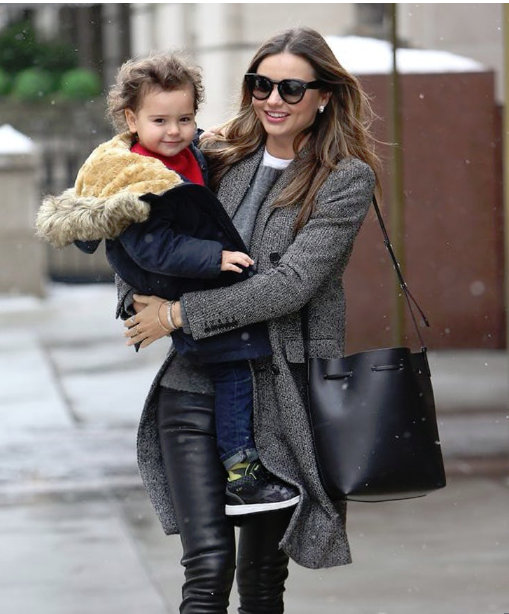 With a dad like Orlando Bloom and a mom like Miranda Kerr, do you stand a chance to not be beautiful? Highly unlikely. And little Flynn Bloom proves it. Born in 2011, Flynn continues to remain on most of the "Cutest Celebrity Baby" lists plastered all over the internet.
Flynn came into the world stunning his parents with a difficult, natural labor, and weighing in at a whopping 9 pounds and 12 ounces. Since then, he's been amazing the world with his stunning looks that seem to reflect his handsome dad more and more as he gets older.
Although Flynn's superstar parents have divorced, they continue to co-parent the little man, and remain on good terms for his sake. We will continue to watch the handsome guy grow up with both of his amazingly beautiful – and awesome! – parents.
4
BEAUTIFUL BLUES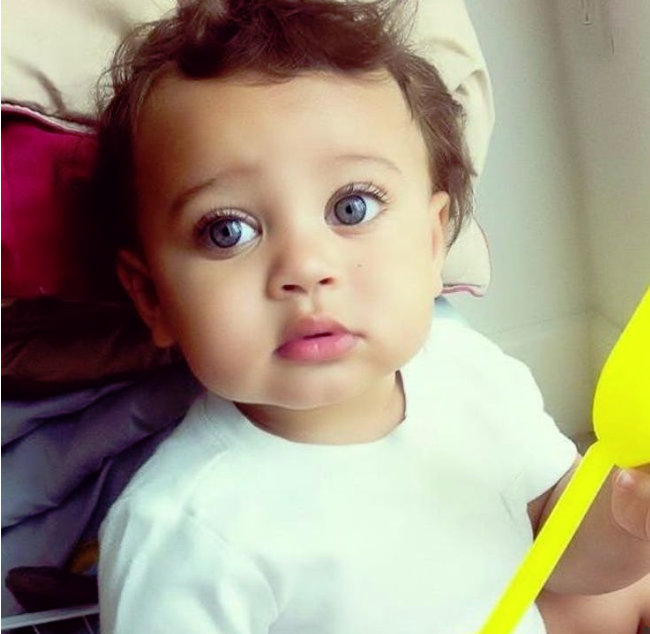 Another gorgeous baby who has taken the internet by storm since Pinterest came along is this curly-haired, big-eyed wonder. This baby's identity has also never been revealed, but somewhere, we are sure his parents are in awe of how popular he's become by people who don't even know him, simply because of his looks.
What seems to make blue eyes so fascinating and Pinterest-worthy, especially with beautiful babies? Although we don't know the exact science behind it, bright, blue eyes are generally perceived as the most attractive kind to have. Some believe that it's because they look more expressive and are thought to be windows into the soul.
Or, perhaps because they're less common than brown eyes makes them a little more eye-catching, so to speak. Regardless, this baby would be beautiful with any eye color!
3
KEVIN WOO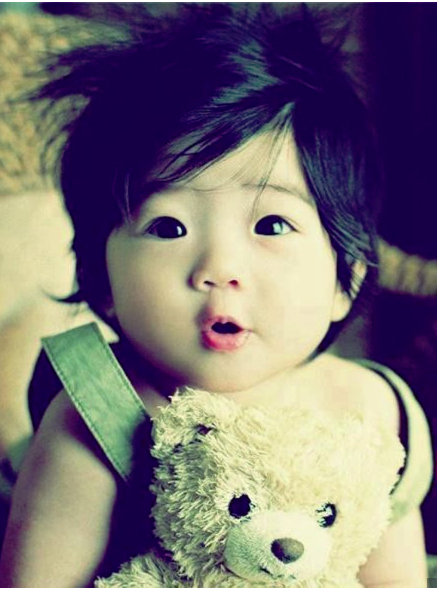 Kevin Woo, born Woo Sunghyun in 1991, is a Korean-American singer of the group U-Kiss. He also hosts a Korean talk show about the latest music. Born and raised in California, he moved to South Korea as a teen to pursue his music career and has developed quite the fan base in both America and Korea.
2
BARRON TRUMP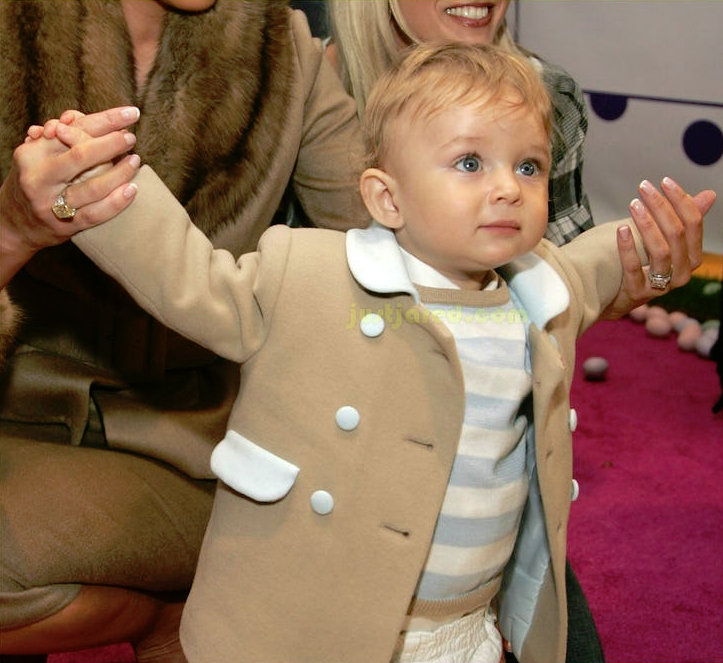 You've likely seen all kinds of photos in the media recently of a more grown-up Barron Trump, since his father is the new President of the United States of America and all. And, he's growing into quite the poised and dashing young man!
But, as a baby, he was a total baby stunner. Barron is a perfect mix between his parents, Donald and Melania Trump, with dad's lighter skin tone, pouty smile, and face shape, but mom's beautiful eyes and telling expressions. Combine all that with his whispy strawberry-blond hair, and Barron was sure to become a future heartbreaker.
1
BODHI RANSOM GREEN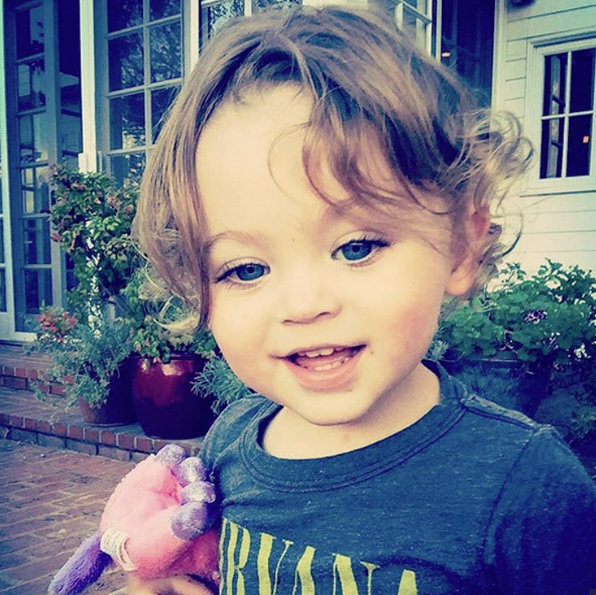 It seems that beautiful celebrities breed beautiful babies, and Megan Fox and Brian Austin Green are no exception. These gorgeous actors had a baby boy named Bodhi in 2014, and the baby has graced the internet with his presence ever since.
Bodhi seems to be a pretty good mix of both parents, especially as a baby, but he seems to be taking a little more after mom, who is often hailed as one of the most beautiful actresses in the world.